Best Gaming Monitors – 144hz or 240Hz: Summer 2022
Last Updated Date: May 4, 2022 - 17:03
The best gaming monitors in 2022 for esports players or individual players. 240hz or 144hz which is better for you.
Last Updated Date: May 4, 2022 - 17:03
A player monitor is one of the indispensable equipment for computer gamers or professional esports players. The player monitor is 1-0 ahead of a person playing on a normal monitor by reflecting the instant changes in the game to the screen faster. That's why these monitors are getting so much attention. In this article, we will share what you should consider when buying a gaming monitor and a list of the best monitors. The list is regularly updated at certain intervals.
Contents;
Things to consider when buying a gaming monitor
While buying a player monitor, we need to pay attention to some features. These features will make great contributions to you in the games. Here we go;
Monitor resolution
The monitor world is divided into gaming and professional. So, professional business world on one side and gamers on the other. When buying a gaming monitor: features such as resolution, high refresh rate, low response time, low input lag and G-Sync / FreeSync come to the fore.
We can say that resolution is among the most important monitor features. A monitor with a high resolution is advantageous both in terms of image quality and in terms of giving a clearer image. For PC gamers, the monitor resolution should be at least 1920×1080 (1080p, Full HD). If you want to have a better image quality and gaming experience in games, it will be useful for you to buy a 2k or 4k resolution monitor.
Refresh Rate
Monitor refresh rate means the frame rate displayed in 1 second. Hz indicates the specified value. In other words, a 60Hz monitor can project 60 frames per second, while a 240Hz monitor projects 240 frames per second to the screen. It is possible to play a game with a value of 160 fps on the monitor that offers a refresh rate of 60 Hz, but while the video card sends 160 frames per second to the monitor, the monitor shows only 60, so there are breaks. This makes the image uneven. Therefore, we can say that the refresh rate is the most important feature. Therefore, 144hz is recommended as the lowest "hz" value when buying a player monitor. If you say you want better, I suggest you choose a 240hz monitor.
Screen Size
Another important feature when buying a gaming monitor is the screen size. The screen size can be chosen according to one's own taste. However, the screen size that esports players or professional computer players usually prefer is between 24 inches and 32 inches.
Response Time
The response time can be specified as the burning time of the pixels on the monitor. The duration is expressed in milliseconds, ie ms. In the gaming world, monitors with a response time of 5 ms or less are preferred. The less the better.
Best 240hz Gaming Monitors
Here you can find the best gaming monitors currently on the market. These products, which consume their stocks in a short time due to being 240hz, are listed below. The list includes the 3 best gaming monitors. You can get the best monitor that appeals to you.
---
AOC C32G2ZE 32″ Curved Frameless Gaming Monitor

Click on the picture to enlarge the picture
| | | |
| --- | --- | --- |
| Screen Size: 31.5 Inches | Resolution: 1920×1080 | Price: $379.99 |
| Refresh Rate: 240hz | Respone Time: 1ms | Flat / Curved: Curved |
One can say that the AOC C32G2Z is a complete price-performance product. I can say that this product designed for esports players and individual players will put you ahead 1-0 in games. We can say that the product, which is offered for sale with a price of $ 379, is limited in stock. That's why you need to act quickly.
You can buy the AOC C32G2ZE 32″ Curved Frameless Gaming Monitor here: https://amzn.to/3knMfel
Now let's move on to the details of the product;
240Hz fully engages top-of-the-line GPUs, providing unprecedented visual fluidity on your screen. Feel your reactions as one with the movement and elevate your gaming skill on this screen where every detail is brought into the most prominent focus and every movement is shown with crystal clarity.
FreeSync Premium
Enjoy the best quality image even in fast games. AMD FreeSync Premium Technology ensures that the refresh rates of the graphics card and monitor are synchronized, providing a smooth and tear-free gaming experience at the highest level of performance. With a refresh rate of at least 120Hz, AMD FreeSync Premium reduces blur and sharpens the image for a more realistic experience. The LFC feature eliminates the risk of stuttering if the frame rate drops below the refresh rate.
1500R Curved
Its curved design puts you at the center of the action and allows you to be surrounded by an immersive gaming experience.
Low Input Latency
Unleash your reflexes by switching to AOC Low Input Latency mode. Forget about graphics issues: This mod puts an end to hand-watching by re-establishing the monitor connection to improve raw response time.
1ms Response Time
A pixel response time of 1ms means smooth display for better gaming experience. Fast action scenes and dramatic transitions will be rendered without annoying ghosting. Choose your path to success, don't let a slow screen stop you.
---
BenQ ZOWIE XL2746K 27 inch 240Hz Gaming Monitor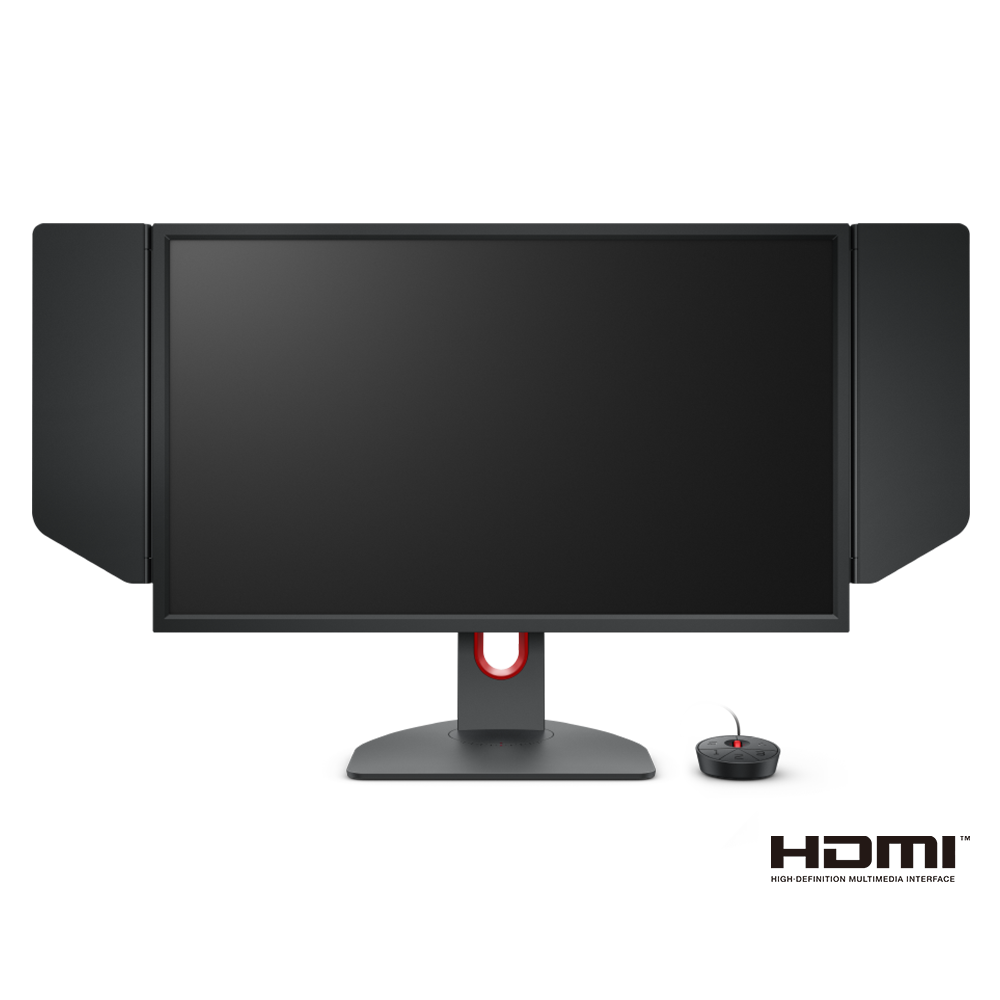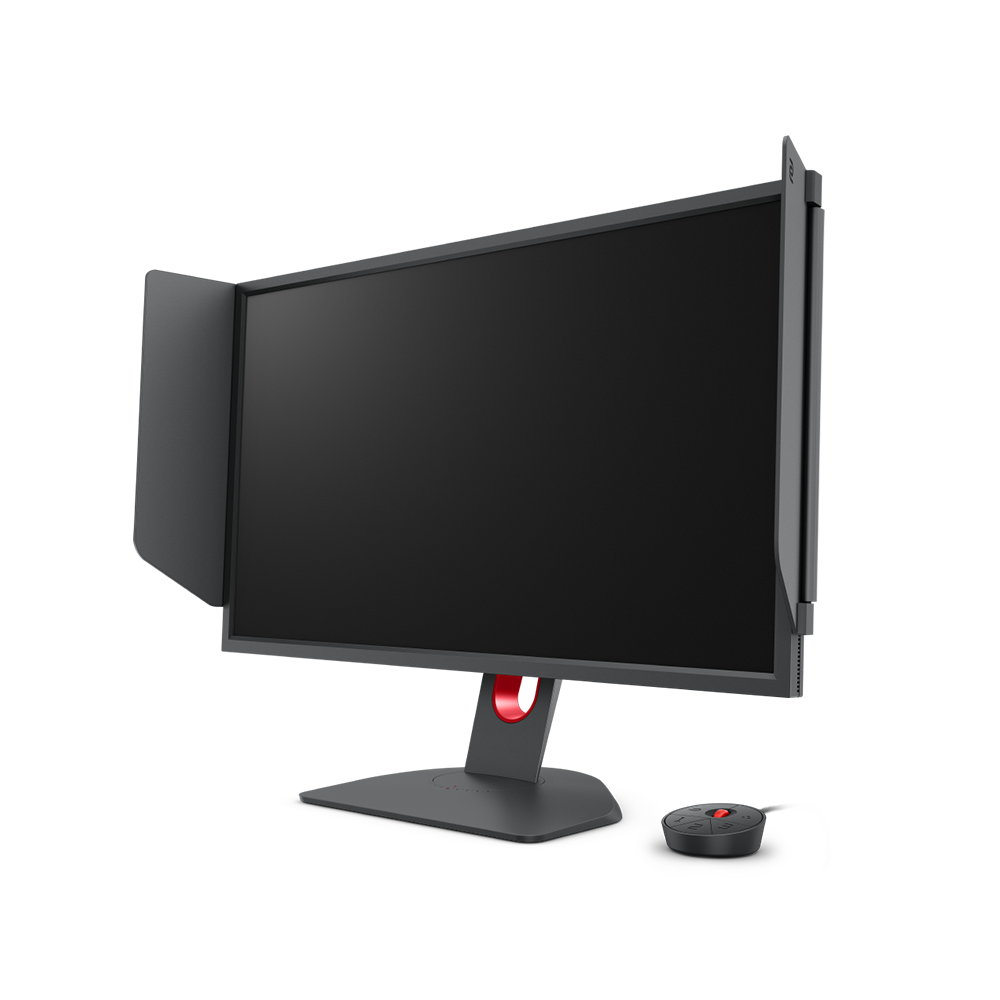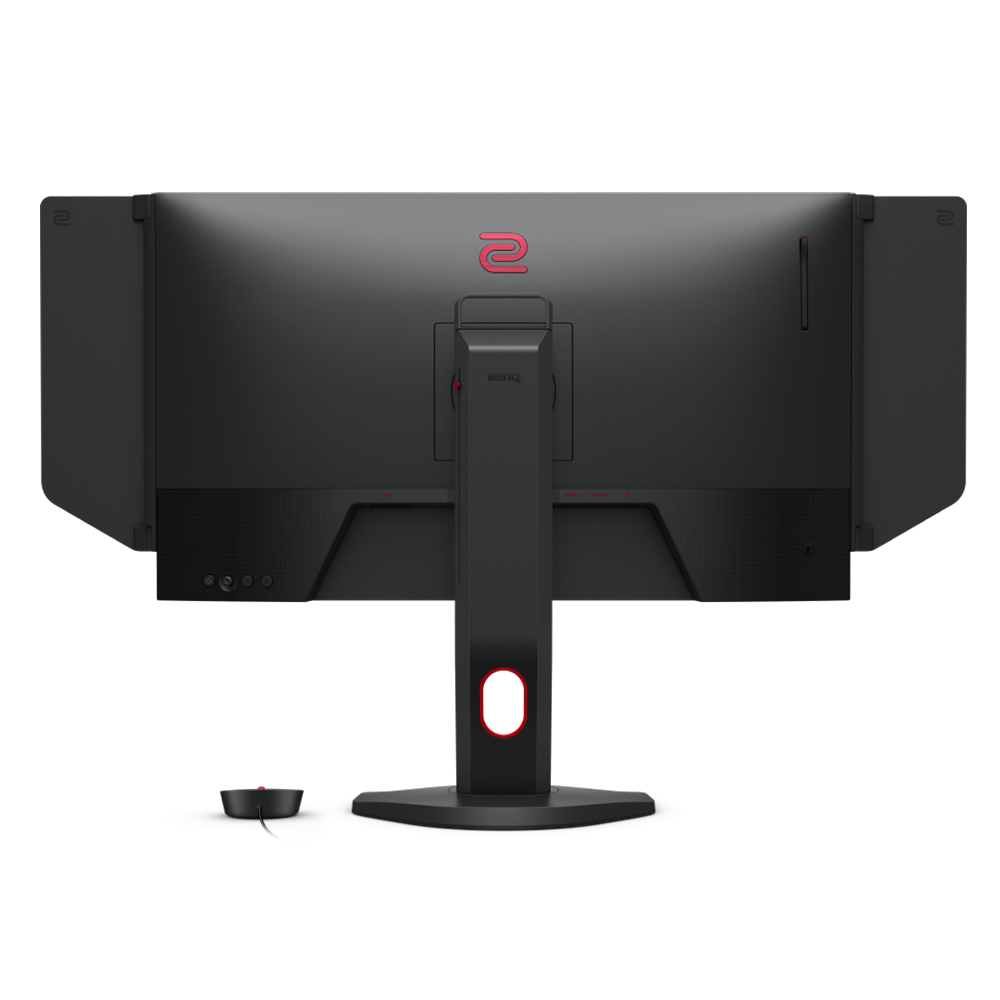 Click on the picture to enlarge the picture
| | | |
| --- | --- | --- |
| Screen Size: 27 inches | Resolution: 1920×1080 | Price: $599 |
| Refresh Rate: 240hz | Respone Time: 0.5ms | Flat / Curved: Flat |
The XL2746K esports gaming monitor offers a new User Experience compared to previous series. As with the previous models, the product development process was carried out by taking into account the ideas and suggestions of professional players. The XL2746K is the Flagship model of the ZOWIE 27 inch series. Thanks to the newly developed "Fast Liquid Crystal" panel technology, it offers the smoothest and clearest gaming experience with DyAc+.
You can buy the BenQ ZOWIE XL2746K 27 inch 240Hz Gaming Monitor here: https://amzn.to/3Ox4PhN
Smaller Base – More Space
The new base is designed to take up less space while maintaining stability. This design allows players to make their positioning more comfortable while providing more space for their equipment.
Convenient & Flexible Adjustments – More In-Game Comfort
We know that each player has a unique monitor height and angle adjustment. With the height adjustment and independent tilt feature, players will be able to set up quickly and prepare a more stable and comfortable gaming environment for themselves.
DyAc⁺ Technology – A Different Spray Experience
DyAc™ prevents blurring caused by sudden and hard screen movements such as spray and flick. This feature strengthens your recoil control by allowing players to see where the bullets are going and the crosshairs more easily. For DyAc+, a different solution has been presented for more spray control by using optimization in the same technology.
Settings You Can Customize to Your In-Game Needs
Black eQualizer, which increases vision in dark areas without blowing up bright areas, Color Vibrance, which allows you to see in-game characters more clearly and comfortably, and game modes that allow players to quickly switch between the settings they prefer for different games and uses.
---
Acer Nitro VG272 Xbmiipx Gaming Monitor

Click on the picture to enlarge the picture
| | | |
| --- | --- | --- |
| Screen Size: 27 inches | Resolution: 1920×1080 | Price: $300 |
| Refresh Rate: 240hz | Respone Time: 0.1ms | Flat / Curved: Flat |
The Acer Nitro VG272 Xbmiipx is among the best 240hz gaming monitors currently available in the market. 1,200 users commented on Amozon and managed to get a score of 4.6 out of 5 stars. If you want to buy this gaming monitor, you should hurry because stocks may run out soon.
Here you can go to the amazon page of the monitor: https://amzn.to/3v8ntoo
Having 27 inch full HD (1920×1080) features, the monitor offers users an excellent gaming experience. Being AMD Radeon FreeSync and G-SYNC Compatible is another important feature. In Overspeed Mode, the response time can be reduced to 0.1 ms. Take a step forward in games thanks to the 240hz refresh rate. Ports: 1 x Display Port 1.2 and 2 x HDMI 2.0 (HDMI cable included)
Best 144hz Gaming Monitors
144hz gaming monitors are also among the most purchased monitors. Below we list the most popular monitors among thousands of products for you.
---
Acer Predator XB323QK Gaming Monitor

Click on the picture to enlarge the picture
| | | |
| --- | --- | --- |
| Screen Size: 31.5 inches | Resolution: 3840×2160 | Price: $1,150 |
| Refresh Rate: 144hz | Respone Time: 0.5ms | Flat / Curved: Flat |
Experience the pleasure of playing games in 4k resolution on a big screen with the Acer Predator XB323QK NVbmiiphuzx. With its excellent 4k resolution, games will be much more realistic. Enjoy high FPS with 144hz beat speed. One of the most important features when buying a monitor is the reaction time. The XB323QK response time is only 0.5ms. For esports players or those looking for real performance in games, this monitor is just for them.
Here you can go to the monitor's Amazon page and order it shortly: https://amzn.to/3xLZPzZ
---
Acer Predator XB323QK Gaming Monitor

Click on the picture to enlarge the picture
| | | |
| --- | --- | --- |
| Screen Size: 27 inches | Resolution: 2560×1440 | Price: $391 |
| Refresh Rate: 165 | Respone Time: 1ms | Flat / Curved: Curved |
MSI 27" WQHD is a gaming monitor recommended by Gameinfo24 family. You can say that it was designed to play games literally professionally. Stand out from your competitors with its curved screen and 165hz refresh rate.
You can buy this product, which is limited in stock, here: https://amzn.to/37Dfbfr
Information about the monitor;
27″ (69cm) 1500R Curved Display – The ultimate gaming experience.
WQHD Resolution (2560 x 1440)
165Hz Refresh Rate – A smoother gaming experience.
1 ms(MPRT) Response Time – No image tearing and stuttering.
Gaming OSD App – Create the best display settings for your games yourself.
HDR Ready – Offers stunning detail with contrast and shadow adjustments
Night Vision – Allows you to see all the details even in dark scenes and attack your opponents before they notice you.
Wide color gamut – excellent color reproduction
USB Type C – A more functional connection interface
AMD FreeSync – Prevents image tearing and breakage.
Frameless design – The ultimate gaming experience
Game Mode – Best display settings for gaming
178° wide viewing angle
Fluent image with 165hz refresh rate
MSI gaming monitors with VA LED panel with 165Hz refresh rate offer the greatest advantage in rapid action PFS, war games, racing simulators, real-time strategy and sports games. An ultra-high refresh rate monitor will give you the edge over your opponents, as these game types require extremely fast and precise response.
Customize your game system
Create and configure your own color scheme with the MSI GAMING APP. With MSI Mystic Light, the RGB lights on the Optix monitor create a soft ambiance that syncs with other Mystic Light compatible products. You can choose any of the colors on the palette according to the style of your system or your own taste, whether through the application or your smartphone. Or, with the Gaming echo selection, you can make your backlight match the rhythm of the music playing.
178 degree wide viewing angle
MSI gaming monitors allow you to deploy your system the way you want without compromising optimal viewing. As the angle of view increases, you can see colors and details without changing, compared to other monitors.
Anti-flickering ANTI-FLICKER technology
Standard monitor screens vibrate 200 times per second. This flicker, which is not normally visible to the naked eye, causes eye strain over time. MSI Anti-Flicker technology greatly reduces this flicker rate, making your viewing experience more comfortable.